Concurrent, Retrospective, or Prospective?
An Expert's Take on HCC Coding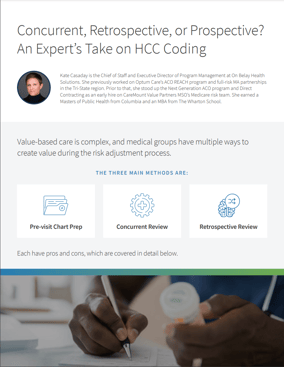 Value-based care is complex, and medical groups have multiple ways to create value during the risk adjustment process. In this eBook, Kate Casaday, a leading expert in value-based care, breaks down the three main review processes and their pros and cons.
Pre-visit chart prep
Concurrent review
Retrospective review