Congratulations! You're just a flew clicks away from learning how vital clean data is to your data governance initiative.
There's a lot to consider when
developing a comprehensive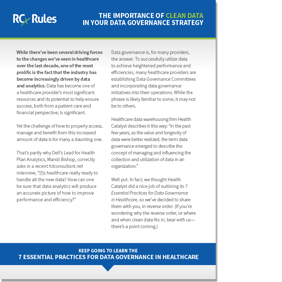 data governance strategy, and the basics are all covered here in this informative article.

Download your copy of The Importance of Clean Data in Your Data Governance Strategy now.